Core competence
'All equipment is designed, tested and manufactured in compliance with the strictest international standards and always with reliability and safety in front of mind'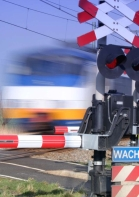 R&D - listening carefully
After listening carefully to clients and understanding their needs, research, development and design are the critical trilogy in the Mors Smitt Group creative services package. Close cooperation with clients identifies all performance and safety factors important to reliable component and system operations.
Experienced staff (35 engineers), driven by pride and commitment, think pro-actively and are versatile in approach. They are equipped with the latest support hard- and software to convert client requirements into ultra-reliable practical products.
No compromises
No compromises are made to deliver high quality MTBF components that serve clients beyond the promised lifetime. Ease of installation and replacement, elegance in appearance, intuitive operation, complete management control and 100% testing with unique test protocols lead to unquestioned reliability and certification to the very highest industry standards.
Proactive project management
Proactive project management mandates close teamwork, precise flow charts, the acceptance of responsibilities, open communication and smooth implementation.
Type testing and commissioning are undertaken by the same committed engineers who have signed off on design and product integrity. Nothing is left to chance. Its our intention is to offer peace of mind to our customers.