Equipment testers
SafetyPAT 3140
626000777
Summary
Tool tester
The SafetyPAT 3140 is a progressive tester with a wide range of test functionalities. In addition to a device tester, the SafetyPAT 3140 is a complete device for the Risk Inventory & Evaluation. (RI&E)
Every company with staff must investigate or have investigated whether the work can endanger or damage the health of employees. This investigation must be recorded in writing.
In addition to the RI&E function, the basis of the SafetyPAT 3140 is a device tester in accordance with NEN 3140. This standard contains many requirements that can be measured simply, quickly and completely with the SafetyPAT 3140.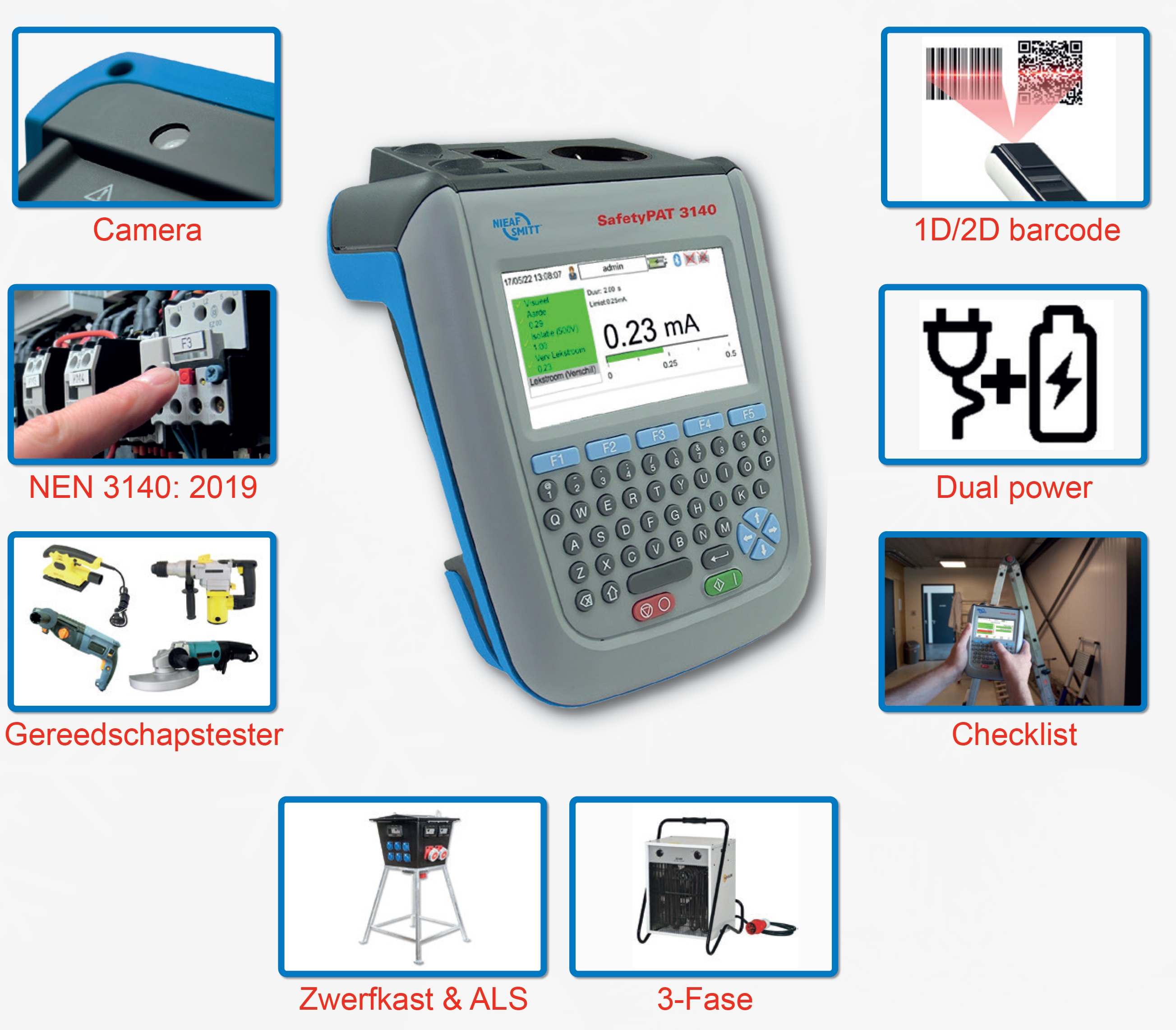 Features
All NEN 3140 measurements
Universal and electrical risk assessment
3-phase real leakage current through optional test adapter
View the instruction video here
Earth leakage circuit breaker check according to NEN 3140
Storage of 50,000 measurements
Built-in digital camera
Storage of 2000 photos
Bright LCD color screen
Querty keyboard
Works both on battery pack (included) and 230 V
Send data from location to computer
Bluetooth and USB connection for USB sticks
It is also possible to enter inspections of non-electric tools in the tester. This makes it possible to use 1 tester for testing the material.
Via a simple tool in PATManager V4 software there is the possibility to register a multitude of non-electrical requirements. This may include emergency lighting, climbing and hoisting equipment and garden and park machines.
The SafetyPAT 3140 brings the testing of work equipment to a higher level, and it is also the complete tool for RI&E control.
Product information request