Emergency brake override system
Emergency brake override system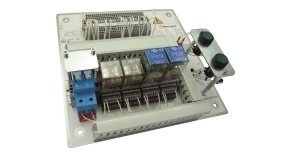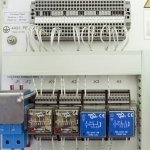 Mors Smitt and MZT delivers to NedTrain in The Netherlands the emergency override system. This onboard security system will be implementented in 168 train sets.

In total 4000 emergency brake handles for passenger compartment use, 1000 relay control panels and 700 solenoid control valves are involved in this project.

The emergency brake override system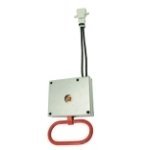 When the emergency brake is activated by a passenger the train will stop immediately. It is possible that the train comes to a full stop at an unwanted or unsafe location like a bridge or a tunnel. To choose a better location for a safe stop, the train driver needs to override the system and select a safe location. The new EBO system ensures the train driver can override the system by releasing the brakes temporary.

One of the main challenges is to replace the entire existing pneumatically system by a redundant electrical system. This results in a substantial adjustment in wiring which needs to be done in a very short timeframe to minimize the down time of the train.

Why Wabtec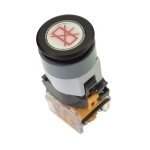 Wabtec is one of the few parties who was able to offer a full package all build by Wabtec companies. This projects is a close cooperation between MZT in Macedonia and Mors Smitt .
Mors Smitt is the main contract owner and responsible for the project management, relays control panel build and total package supply. MZT is responsible for the handles and valves. Material will be kitted per car including wiring and connectors and packed together in color coded boxes.
On site the 'kit' will go in to the appropriate car bringing all the required material for this refurbishment at once on the train. Mors Smitt tests and ships the system per complete train set, having as a benefit that all equipment is tested which each other before integration. This results in 'one stop shop' concept for NedTrain.
This project is the first success between NedTrain and a cooperation of Wabtec subsidiaries and is a perfect example of intercompany teaming to expand the opportunities and markets.